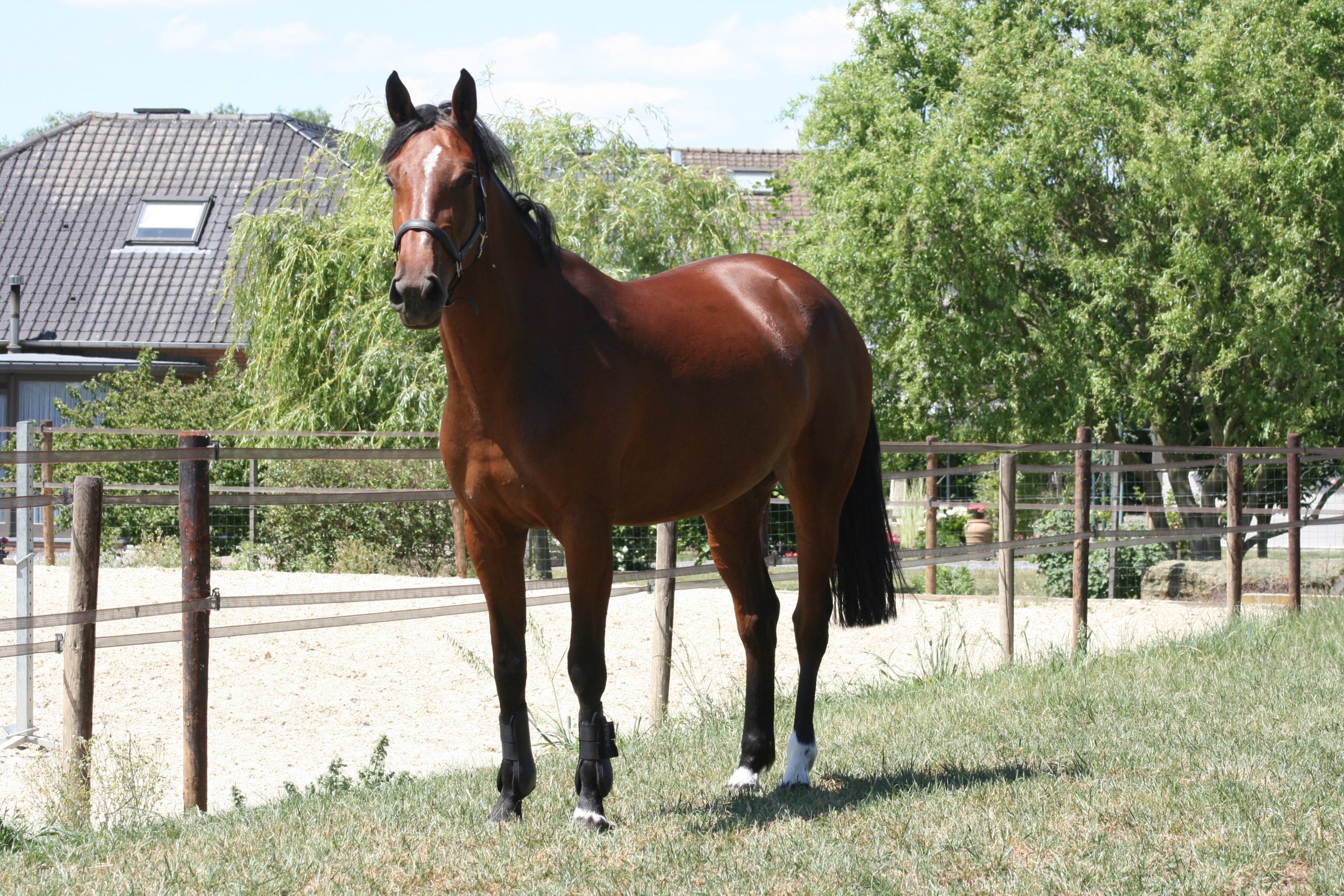 Great addition to our breeding program
In order to cope with the increasing demand for higher quality foals bred from outstanding proven motherlines, Elevage de la Podkova decided to acquire a super star: DOURGA HERO Z
Dourga Hero Z, 5 years old mare from Don't Touch Tiji Hero (Diamant de Semilly x Chin Chin) represents perfectly the new generation of one of the best dam line in show jumping history.
Dourga's mother is Mystic van't Hoogeinde (Echo van't Spieveld x Darco), world champion last year in the WChYH of Lanaken (6 years old category).
Second dam of Dourga is Geena van't Roosakker who jumped at 1.55m level with Janika Sprunger. Geena is also the mother of Jivaro and Khéros van't Hoogeinde.
Third dam is Babbe van't Roosakker who jumped at 1.60 level with Michel Hécart. Babbe is also the mother of Erco van't Roosakker and multiple champions.
Finally, the fourth dam of Dourga is the legendary Usha van't Roosakker, foundation mare of the prestigious "Roosakker" mother line.
With this amazing genetical patrimony, no doubt that Dourga Hero Z will boost our breeding program to the next level of quality.